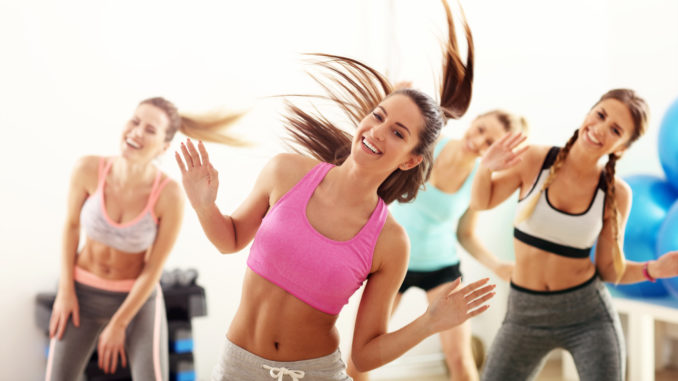 Simple Weight Loss Strategies
Weight Loss tips are easy to follow strategies used by experts can boost metabolism reducing total body fat.  Adapting new lifestyle changes in diet and physical fitness routine can lead to improved health.  Dieticians suggest planning daily meals for weight loss is the key to success.  Obesity is an epidemic in the United States resulting in related diseases including heart disease, diabetes and some types of cancer premature death that may be preventable.
According to the National Center of Health, 39..6 percent of adults were considered obese or overweight in 2016 increased from 33.7 percent obesity rate in 2008.  Contributing factor to an increase in obesity rates may be related to people not having access to healthy food choices.  Fast food and junk food have surpassed healthy alternatives for many people leading to a prevalence of medical conditions.
Solutions for obesity prevention including identifying the cause of weight gain by having a complete physical examination by a qualified health care provider.  Rule out diseases known to cause weight gain or medications that mat contributes to obesity.  Ask your doctor what diet and physical fitness program is best for specific needs to ensure personal care options are enhanced for full maximum results for weight loss.
Obesity is a common problem among adults leading to estimated medical costs 147 billion dollars spent in the United States in 2008 compared to adults who are normal in weight.  According to the CDC Center of Disease  Control indicates people who lose weight gradually 1-2 pounds per week are more successful at keeping the weight off for good as part of a healthy weight loss program. (1.) 
Adopting new exercises to combat weight gain have become more popular among the public seeking solutions with fitness routines as a proactive approach. Benefits of dancing fun strategies for improved health as an exercise program is an enjoyable activity for most individuals who want to lose weight while toning the entire body with a dance routine is only one option for exercise.
Quick Fix Meals Stocking the Pantry
Having the right foods in your pantry and refrigerator can make meal preparation a breeze.  Stock up on all the essentials of healthy foods for your freezer including frozen vegetables, lean meats and frozen fruit for quick lunch and dinner.  Lose weight by planing low-calorie healthy meals in advance to make daily meals that taste great.
Stocking the pantry with healthy food essentials is the key to preparing meals that are low in calories, high in nutritional value.  Fill your pantry with dry organic whole foods products high in quality and value from your local market.  Reading the labels on each product package is a great way to identify ingredients in the product, and calories for each serving.
Stocking up on whole grains including brown rice, whole grain pasta, rolled oats, barley buckwheat, millet, and popcorn kernels for good carbohydrates.  As part of a healthy diet plan, consuming whole grains in your diet on a regular basis is associated with lowering the risk of certain diseases including coronary heart disease, some cancers, type 2 diabetes, lowers causes of mortally.
Fiber Benefits health reduces the risk of obesity that may lead to some diseases.   Studies suggest eating whole grains high in fiber lowers LDL cholesterol and triglyceride levels in the body contributes to 27% reduction in risk factors of coronary heart disease.  Fortified dried cereals can provide soluble fiber, vitamins, and minerals for essential nutritional support.  Find breakfast cereals low in sugar, fat, and fucose for best whole grain choices associated with increased micronutrient intake is known to lower risks of diseases.
Pantry List Weight Loss Tips
Whole Grains, brown rice, oatmeal. popcorn kernels, barley, rolled oats, whole grain pasta, low-calorie whole grain wheat bread, Miller, long grain rice.
Oils, olive oils, grapeseed oil, flax seed oil, Avocado oil, Almond oil
Vinegar for dressings
Natural oil sprays for cooking saves on calories consumed.
Spices and herbs of choice, tyme, chives, allspice, pumpkin spice, cloves, ginger, cinnamon, Bay leaves, basil, apple pie spice, chili powder, cayenne pepper, pepper
Nuts and seeds, almonds, walnuts, brazil nuts, cashews, macadamia nuts, peanuts, flaxseed, chia seeds,
Chocolate- Unsweetened cocoa
Coffee and teas
Pure filtered water
Canned vegetables, canned tuna, canned chicken, Canned beans, legumes, and low-calorie soups
Plan Low Calorie Meals In Advance
Lose weight planning meals in advance low in calories, packed with nutritional value that is easy to prepare for quick fix meals.  Eliminating foods known to cause weight gain including sugar, sweeteners, processed foods, fried foods, candy, cake, and cookies to reduce calories and unhealthy fats consumed.  Give your diet a makeover opting for whole foods, lean proteins, fruits, and vegetables for good weight loss management.
Coordinate your containers filled fill whole grain cereals, pasta, nuts and seeds for easy storage.   Using clear storage containers makes finding ingredients a breeze having all cooking ingredients in one location.  Asses your pantry once per week to clean organize and refill supplies staying stocked on essentials.  Organize any space large or small on any budget to suit specific needs makes healthy cooking a cinch for losing weight.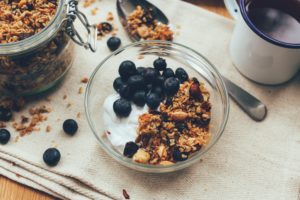 Enhance Weight Loss With Fiber
Fiber-rich foods to your diet for weight loss and health benefits.  Dietary soluble fiber found in beans, oats, and apples, barley, citrus fruits, and psyllium and insoluble fiber aids in the digestive process, lowers cholesterol levels, lowers blood sugar levels, and aids in achieving a healthy weight.   Foods high in fiber tend to be more filling compared to foods low in fiber helping you feel satisfied.
Lower daily calorie intake to lose weight fast.  Limit calories from sodium, processed foods, added sugars and saturated fats to lower daily calories.  Reduce beverages and foods containing these ingredients to establish healthy eating patterns.  Choose low-calorie options, low in fat, sugar, and salt to promote weight loss focussing on nutrient-dense foods.
Counting Calories
Calories are your worst enemy use a calorie calculator to monitor total calories consumed.  Advances in technology have made counting calories an easy process using the latest fitness apps or online calorie calculators to estimate how many calories a person needs to consume each day according to age, gender, height, weight and activity levels.
Walk once per day for 30 -60 minutes to burn calories tone and tighten the entire body.  Increasing physical activity is one of the most important things you can do to prevent disease and improve health.   People of all ages who engage in daily physical activity will greatly reduce their risk of chronic disease.  Walking once per day will improve physical and mental performance supporting healthy living at any age to lose weight and keep it off for good.
FREE Bonus Weight Loss Diet Tips detailed information on losing unwanted weight.  Discover the secrets of how to lose fat while toning your entire body building strength and endurance.  Simple weight loss strategies can be used to create long-lasting lifestyle changes while improving health get the results you want. Click Here For more details.
Leave me a comment.  Share this post with friends.
Cheers!
Patricia Lynn
Photo by Realmac Dan on Unsplash