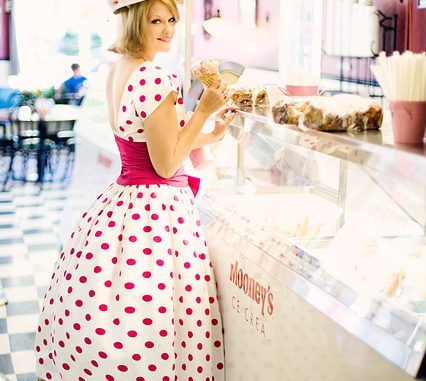 Weight Loss and Preventing Disease With Sugar Detox Methods
According to the American Heart Association, sugar detox strategies and methods have been used by millions to combat the effects of eating too many snacks packed with high amounts of sugar.  In America, sugar is associated with parties, good times eating cakes, snacks, and treats all the while fueling our cravings to want more of this delicious foods.  Our culture instills the use of sweeteners from an early age adding sugar to drinks, sodas, cakes, candy, and cookies making it an acceptable additive.
Sweeteners are routinely added in processed foods we purchase every day in the form of refined sugar sucrose, the ultimate carbohydrate completely stripped of all nutritional value. Sugar includes in white, brown, yellow D, sucanat forms and can be physically addictive in some individuals who have a hard time controlling their cravings and adds no nutritional value.  Calories consumed from sweeteners will spike insulin levels storing unwanted fat in cells distributed in the abdominal area, buttock, thighs, and legs.
Excessive consumption of sugar can be harmful to your body as a major interference in natural healing process and metabolism of food.  If you have sugar regulation difficulties such as hypoglycemia or diabetes consult your doctor for a full consultation and treatment plan to include a proper diet.  Ask important questions such as "how much sugar can your body handle?." and " What kind of sweeteners can you have?."
Consuming sugar on regular basis can have a detrimental effect on your body leading to a host of disease such as obesity, diabetes, hypoglycemia, insulin resistance, sugar addiction, heart disease, high cholesterol, nearsightedness, eczema, dermatitis, gout, tooth decay, yeast infections, low immunity, indigestion and provides a breeding ground for staph infections to proliferate.
Sugar Addiction and The Harmful Side-effects
Sugar can be as addictive as alcohol or drugs affecting the brain process with a false lift in energy levels eventually lets you down to a lower point then which you started.  Some individuals will want to reach for more addictive foods containing high levels of sweeteners for a quick fix or boost of energy such as too much sugar in one cup of coffee or high energy drinks containing high fructose.  The cycle repeats it'self again and again until necessary changes are made in the diet to eliminate or drastically reduce sweetener consumption.
Every time you eat sugar some of those calories become stored fat usually in the abdominal area, hips, buttocks, chin and thighs.  Sugar requires the production of insulin for the metabolism to process the storage of fat in the body.  Metabolized sugar is transformed into globules of fat in the human body, individual pieces of intracellular fat inside other cell types than adipocytes (fat cells).  Intracellular fat is bound in the globule form in phospholipid membranes which are hydrophobic.  This means the fat globules are insoluble in water.
Natural minerals in the body can be disrupted by consuming too much sugar and sweets leading to addictions and disease.  Calcium depletion can occur by overloading the body with acid-ash residues that are linked to arthritic pain and stiffening of the joints and limbs.  This condition can be prevented by following a pure sugar-free diet that includes organic fruits, vegetables, nuts, seeds and lean protein. Eating too much sugar actually, dissolves and ties up vital B vitamins in the digestive system preventing the body from reaping the full benefits of the B complex family.  A depletion of B vitamins will affect the skin, nerve function, energy levels and digestive disorders.
Sugar is Used as Coping Mechanisms in Times of Stress
Many individuals often turn to food especially sugar during stressful times in their personal life, leading to addictions and obesity.  Negative psychological reactions may include devouring an entire cake or a tub of ice-cream only to regret it later on.  Eating as a coping mechanism can be altered by changing the diet and lifestyle changes.  Controlling the appetite with medication has far too many serious side effects that may potentially be harmful to your health.  Natural appetite suppressants work well with no harmful side effects at all.
A natural appetite suppressant can be made by drinking one pure glass of filtered mineral water with the juice of one lemon before eating breakfast.  This will correct the ph balance in the blood, help eliminate fats from the body and reduce sugar cravings.  One glass of tomato juice combined with the juice of one freshly squeezed lemon taken in the morning upon rising before eating will also suppress the appetite.  If you are struggling to reduce cravings for sweets simply drinking lemon water once per day can drastically change your appetite.
Coping with stress by overeating will only result in negativities and poor health both physically and physiologically.  List triggers that promote craving for sugar.  How does stress affect you and what can you do to change bad habits and overeating in uncertain times.  Consuming sugar seems to satisfy our pallets while soothing the soul, however, in reality, it produces it produces an over acidic condition completely stripping out B vitamins from the body resulting in low energy levels and lethargy.
Satisfaction has become more complicated living in a fast paced environment where many individuals work full time and often reach for convenience processed foods.  Most of these contain high amounts of sugar, salt and trans fats void of natural nutrients the body needs to function properly. Consumers are now focussing on solutions for eliminating sugar from their diets due to poor health and weight gain with a sugar detox diet.
Tips For Reducing Sugar Cravings
Listen to music to reduce stress
Exercise to tone, tighten and relax the body
Sleep well to rejuvenate energy and reduce cravings
Relax with 30 to 45-minute yoga and deep breathing sessions for relaxation techniques
Drink one glass of pure mineral with the juice of one lemon in the morning before eating to reduce appetite
Follow a sugar detox diet plan
Identify sugar craving triggers
Create an action plan to eliminate sugar or consuming too much sweeter
Avoid foods that trigger cravings for sugar, sweets, candy, cake, cookies, ice-cream, processed foods, fatty foods, fried foods, white bread, white pasta.
Walk once per day for 30-60 minutes for weight loss and relaxation
Turing away from food during stressful situations may require sheer will power to change habits and addictions that have plagued your existence for some time.  Exercising is a fantastic way to eliminate craving while staying on track with a wholesome diet.   Walking once per day for 30-60 minutes prefibilly in the early morning sun will help reduce stress while increasing vitamin D levels to build strong bones and teeth.  Find exercises you enjoy such as riding a bike, walking, swimming, aerobics, yoga, weight training or using the elliptical equipment.  Talk to your doctor about a fitness program that may benefit your specific needs.
If you are not able to get to a gym or fitness physicality, fitness programs are available on Youtube at all levels.  Search for Yoga for Weight Loss, Kettle Ball Training, Aerobics, 6 Pack Abs or any other fitness program that interest you.
Excess Sugar Has Been Linked To Immunity Suppression
Consuming too much sugar has been shown to suppress the bodies natural immunity against disease and immune response.  Sugar inhibits the release of growth hormone and also lowers the bodies ability to fight off certain diseases such as diabetes, hypoglycemia, high blood pressure and high triglycerides.
The sugar detox food list can be used by eliminating processed foods, cake, candy, sugar, sugary drinks, processed flour, bread, bagels, crackers and high fructose.  Replace sweet food with natural grains, seeds, nuts, rice, beans and organic fruits and vegetables and lean protein that can provide satisfying meals without harmful spikes in sugar levels.
According to the Circulation Journal, there is an estimated national and regional disease burden directly linked to sweetened beverages and consumption.
The good news is if you follow a sugar-free diet that does not mean you can never enjoy a sweet treat from time to time.  Naturally occurring sweeteners such as rice syrup, maple syrup, sugar-free maple syrup, honey, date sugar, apple or other fruit juice, molasses, barley malt can satisfy your cravings for sweets.  These sweeteners can be metabolized easily in the bodies natural digestion process.
Sugar Conversion Chart to Natural Sweeteners
The following chart can help you to convert recipes to include natural sweeteners to convert the sugar substation.  Note that if you have serious blood sugar level complication with conditions hypoglycemia, and diabetes consult with your doctor about any dietary changes you may be considerating.
If substituting sugar in a favorite recipe try these natural sweeteners instead of white sugar for a sweet treat that you and your family will enjoy.  Modifying the ingredients is one way to eat the foods you enjoy the most while staying on track with your diet plan.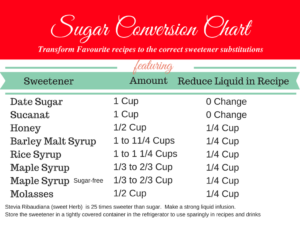 Stevia Ribaudiana is a strong sweet herb considered 25 times more potent than regular sugar.  Make a strong liquid infusion and store tightly covered in the refrigerator for later use in recipes and drinks.  ( use sparingly)
Transform your favorite recipes to include natural sweeteners that will have less effect on blood sugar levels.  Eating less sugar will have a dramatic effect on your appetite and health.  Learning new methods of cooking using organic ingredients low in trans fats, salt, and sugar will reduce your dependency or cravings for wanting more of the wrong foods.  Any sweeteners should be used sparingly to avoid cravings with the sugar detox diet.
Healthy Diet System
The 3 Week Diet system is designed to help you lose weight to look and feel your best using the latest in diet and fitness information.  Is it possible to lose weight without going to the gym?  The answer is yes!  Discover the secrets of losing stubborn body fat faster and more effectively eating foods proven to promote weight loss.
The system was created by Brian Flatt professional nutritionist and weight loss coach who observed individuals lose and gain weight struggling with lasting results.  Brian developed an easy to use program designed to combine diet and fitness routine together that will get you lasting results.
The 3 Week Diet primarily focusses on reducing cellular inflammation in the body helping you lose weight.  Get access to 4 manuals including the Introduction manual, Diet manual, the Workout manual, and the Mindset Motivation manual all dedicated to assisting you in transforming your body with the weight loss system.  Discover the science behind the program and how it can help you achieve your weight loss goals.
Follow the course for a change in lifestyle habits that will be the foundation for your diet and fitness program.
Click Here to watch the free video an introduction into the system.
Banishing Cravings For Good
Eating less sugar will reduce the need for wanting more sweet treats leading to healthier lifestyle changes.  Look at the example below comparing 2 diets.  One has all the wrong foods leading to more cravings and the other diet has no sugar, organic fruits and vegetables leading to satisfaction and wellness.  See how to end your sugar addiction
For example, if an individual ate a meal of pasta, white bread, cake, cookies and soda they might be full for a one-half hour or so.  Soon they will crave more sweet treats to satisfy their hunger.  All leading to weight gain and disease if the diet is not controlled.
If that same person ate a sugar detox meal including fresh vegetables, lean protein and one piece of organic fruit, and one serving of nuts or seeds for a snack their appetite would be satisfied and not feel hungry for more food.  Natural organic foods are high in fiber, easily digested well and will not trigger sugar cravings for cake and cookies.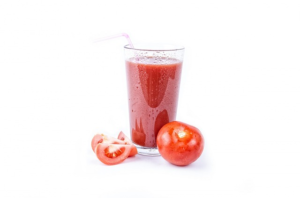 Sugar Detox Diet
If you are addicted to sugar try to avoid certain foods the can trigger cravings such as processed foods, white pasta, white bread, cake, cookies, candy, ice-cream, pies, sweet treats.  All of these foods can be eaten in small amounts on occasion however if you are trying to kick sugar cravings try to avoid them during the sugar detox process.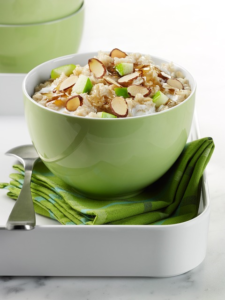 In the morning start the day with the following
1 12 ounces glass of pure mineral water the juice of one lemon
1 serving of oatmeal or nutritious cereal with 1 cup of low-fat milk or nondairy milk
1 serving of fruit
1 cup of coffee or green tea
1 serving of protein choose from eggs, egg whites, chicken, turkey, lean meat
 Energy Smoothie For Detox
Drinking a  combination of fresh vegetables with tomato juice will banish sugar cravings while detoxing the body.  Use fresh organic ingredients for this drink for better digestion and food assimilation.
Ingredients
12 ounces of tomato juice
1 fresh lemon squeezed
2 tablespoons of freshly ground ginger
4 sprigs of parsley or dandelion leaf ( found in the produce section of your store)
4 ice cubes if desired
Blend all the ingredients in a blender on high speed until combined.
This sugar detox smoothly is perfect for flushing out fat and reducing craving by controlling the appetite, naturally.  Modify the recipe by adding other vegetables you may enjoy such as carrot, cucumber, fennel, peppers.
Midday snack can include one pice of fresh fruit
green tea
Lunch
4-6 ounces of lean protein chose from fish, chicken, turkey, eggs, beef
1 serving whole grain bread or pita
3 servings of vegetables or large salad
1 glass of pure water
Afternoon snack
1 yogurt (sugar-free)
2 tablespoons of ground flax seed or chopped nuts of choice
Green tea
12 ounces of milk or nondairy milk, soy milk, almond milk, coconut milk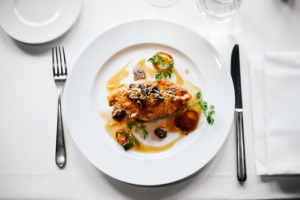 Dinner
4-6 ounces of lean organic protein, other preferred fish, eggs, chicken, turkey, beef
2 servings of vegetables
1 serving of fruit
Bed Time Snack
Eating nuts one hour before bed can stabilize blood sugar levels during the night allowing you to fall asleep and stay asleep longer.  Sleeping well will regenerate the body giving you more energy throughout the day.  This will reduce the cravings for sugar and other sweet treats for a quick fix.  One hour before bed eat 25 almonds or 2 tablespoons of peanut butter for best results in this sugar detox diet plan.
FREE Bonus gift of Diet Weight Loss Tips where you can gain access to detailed strategies for losing weight.  Discover the secrets fitness experts use to totally transform your body with exercises you can perform at home or at the gym.
Get access diet information you can implement in your daily routine creating simple lifestyle changes that can make a huge impact on managing your weight. Click Here to receive your FREE information on how to start losing weight using proven methods that maximize results.
Cheers!
Patricia Lynn
Resources
Images Courtesy of Jill111, PublicDomainPicturesat, Sqeez, Unsplash Pixbay.com
Graphic Arts by Patricia Lynn at Canava.com