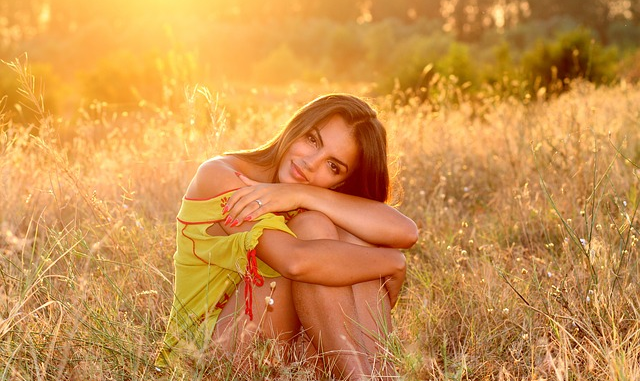 Preserve Heart Health and Reduce Inflammation With Probiotics
Probiotics linked to reducing inflammation and promoting optimal health in men women and children.  Probiotics are microorganisms that have been proven to have substantial health benefits when consumed.  The introduction of the concept by theWorld Health Organization issued guidelines for the evaluation of probiotics in food.
This was the first global effort that was developed in 2010.  Two expert groups including the industries representatives and academic scientists made recommendations for the full evaluation of the benefits and validation of probiotic health claims.
In October of 2001, the Food and Agricultural Organization of the United Nations and the World Health Organization expert consultation defined probiotics as  " live microorganisms" which administered adequate amounts of confer the benefit to the host.
The FAO/WHO consultation was the first effort toward the assessment of probiotics and effectiveness that resulted in May of 2002 a document named " Guideline For Evaluation of Probiotics In Food".  This effort was accompanied by local government and super regulatory government bodies to better categorize and regulate health claims substantiation.
Studies show the using probiotics reduces inflammation in the body after exercise or injury, Aids in muscular repair and rejuvenation, increases strength,  reduces Metabolic Syndrome a condition of abdominal obesity, high cholesterol similar to pre-diabetes. Doctors are interested in the health effects of probiotics on lipids and another factor in heart health and the circulatory disease.
Researchers examined fifteen studies covering 788 of people who have taken some form of probiotics either from foods or supplement form. Measurements of total LDL (bad cholesterol) levels, lowered the body mass index scores and reduced the waist and total abdominal fat as well as reducing harmful inflammation.
Benefits of Probiotics
Boost Immunity System
Lowered Total Body Mass Index Score.  Reduce waist size and abdominal fat
Reduce Inflammation Naturally
Repair muscular Recovery
Aid in Digestion
Improve Nutritional absorption
Probiotics Reduce LDL (bad cholesterol)
Preserve Heart Health
Good digestion and food assimilation is the heart of health.  When digestion is not optimal problems go far beyond the usual symptoms of gas and bloating.  Energy is reduced as a result from metobolic byproducts that have not been eliminated, diarrhea, allergic reactions and fatigue can result.  Cronic indigestion impairs the immune system allowing viral and other infections such as Candida and chronic fatigue to comprise your health.
Common symptoms of poor digestion include excesses gas, diarrhea, gnawing, burning pain and tenderness occurring directly after food consumption due to poor food assimilation.
Common causes of intestinal digestion difficulty can be caused by eating poor combinations such as eating too much and eating spicy and fatty foods.  Allergies to sugar, dairy wheat, and enzyme deficiencies, Candida, yeast overgrowth, overeating, too much caffeine and soda and acid forming foods can all lead to digestive difficulties, constipation, HCI deficiency, diverticulitis and vegetable protein deficiency.
Adding fermented foods that contain probiotics or taking a probiotic supplement can help regulate your digestive system reduce inflammation and help you lose weight. by lowering LDL cholesterol.  Individuals who eat probiotics have better carbohydrate metabolism and lower blood sugar levels after three weeks.
 Reduce Inflammation After exercise with Probiotics Naturally
In this exercise study of 29 men at an average age of 22 who have been recreationally trained was given a daily dose of 20 grams of casein protein alone or with a probiotic containing 1 billion colony forming units of bacillus consultants for two weeks.
The men completed the sessions of intense training meant to damage their muscles.  Immediately after training the men had swollen muscles, inflammation and difficulty recovering.  Within twenty-four hours the group who consumed only casein protein had not improved.  The group who had consumed probiotics was recovering.
Seventy-two hours later the group who was given had less muscle soreness, which doctors confirmed by measuring fewer signs of muscle damage.
A measurement of strength was tested in both groups and concluded the group who ingested probiotics maintained the same level of strength from the beginning of the study.
Doctors conclude that the probiotics may have made the protein more absorbable improving strength and accelerating physical performance, recovery, and strength.
Foods Containing Beneficial Probiotics
Foods that contain probiotics natural forms of gut bacteria that help stimulate enzymes and digestive juices that keep the digestion process working properly.  Probiotics can be purchased in supplement form or eaten in foods that host live bacterium such as yogurt, sourkrout, kefir, dark chocolate, microalgae, miso soup, tempeh, pickles, kimchi a pickled sourkrout, kombucha tea.
Probiotic Tips
Add Probiotics to your diet for improved digestion
Enhance immunity with fermented foods and probiotics
Lose abdominal fat with proper digestion
Probiotics lower blood sugar levels
Reduce LDL cholesterol ( bad cholesterol) with probiotics
Reduce Inflammation naturally with probiotic use
Optimize metabolism for better carbohydrate assimilation and nutrient absorption
Healthy Insight Metabolic Syndrome and Probiotics Use
Metabolic Syndrome is a cluster of traits that include abdominal obesity, high cholesterol similar to pre-diabetes, high blood pressure.  In this study, 51 individuals with metabolic syndrome took 2.7 ounces of fermented milk with or without probiotic lactobacillus bifidobacterium.   After forty-five days the group with no probiotics saw no change in weight or health benefits.  The group who was given probiotic saw a reduction in body mass index scores by a 1.3 point improvement and total LDL ( bad cholesterol)  decreased by 7.2 and 13.6 percent.  Doctors also saw a decrease in two types of pro-inflammatory molecules in the group who was given probiotics.
After forty-five days the group with no probiotics saw no change in weight or health benefits.  The group who was given probiotic saw a reduction in body mass index scores by a 1.3 point improvement and total LDL ( bad cholesterol)  decreased by 7.2 and 13.6 percent.  Doctors also saw a decrease in two types of pro-inflammatory molecules in the group who was given probiotics.
Probiotics can come from certain foods or natural pharmaceutical grade proprietary strain of non-pathogenic yeast with a probiotic activity that acts as a tempory flora to protect the intestinal flora and protect the gastrointestinal tract and the beneficial organisms of the intestine.  Works with the body to reestablish the intestinal microflora, helping to maintain gut health digestion, healthy immunity, reduce and repair muscle and body inflammation.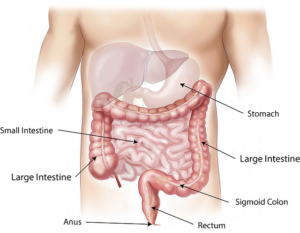 How Do Probiotics  Work In the Body?
Make sure you are eating an alkalizing diet for therapy consuming plenty of cultured foods including yogurt, miso soup, kefir, whole grains, fresh organic vegetables, fruits, enzyme-rich foods such as pineapple and papaya.  These specific foods will aid in the digestion process with probiotics and digestive enzymes to naturally break down fats, and carbohydrates.
For optimal digestion avoid fatty spicy acid forming foods.  Omit fried foods, red meats, refined sugars, caffeine and sodas from your diet.
Cleans the digestive system and establish proper food assimilation and enzyme production.  Start with a two-day high pectin mono diet of apples and apple juice.  Then for four days use a diet of 70 % fresh organic foods, brown rice for B vitamins and to rebuild digestion system.
To relieve gas and bloating quickly add a pinch of nutmeg, cinnamon, ginger, and cloves in one glass of pure water and drink down.
Avoid the following foods until digestion is better balanced such as onions, beans, full-fat dairy products, bagless and cabbage.  These foods can be reintroduced into your diet once digestion is corrected.
Note: Commercial antacids neutralize stomach acids inviting the stomach to produce more acids, making some conditions worse in the long run. Research shows that chronic use of aluminum-containing antacids can cause bone loss.  Also, avoid overuse of antibiotics as they destroy friendly digestive flora.
Are you having trouble losing belly fat?  Your gut may be out of balance or digestion is not working at an optimal level.  Try adding fermented foods to the diet or a probiotic supplement to establish friendly digestive flora.  Those who ate a diet of fresh and fermented food, probiotics had better carbohydrates metabolism, lower blood sugar levels, improved immunity and reduced LDL ( bad cholesterol levels)  Probiotics has become a popular resource for individuals who want to improve their digestion and good health.
How To choose a Probiotic Formula?
All probiotics are not created equal.  Find probiotics sold online, local health food store, drugstores or local stores near you.  One common source is supplemented form in capsules, tablets powder or liquid form.  Fermented foods also contain probiotics and promote good digestion.  Incorporate yogurt, kefir,  dark chocolate, miso soup, kombucha tea, and sourkrout in your daily diet.  Fermented foods can help promote digestive balance, however taking a probiotic supplement offers a quick solution.
Different strains of probiotics have very different functions concentrated in the digestive tract.  Formulas that include multiple strains tend to be more effective compared to formulas that contain highly concentrated of just one or two strains.  Heath is influenced by products working synergistically in the digestive tract
B. longum is like L.Acidophilus is one of the most common bacteria and is critical to the digestion in the intestinal tract and maintains the integrity of the intestine in adults and is a specific scavenger of toxins.
B bifidum strain is found in the large and small intestines.  This strain is particularly important in aiding in digestion as you grow older and natural digestion declines.  B. bifidum is important for the ability to break down fats, complex carbohydrates, and proteins, the body can utilize in small components in the digestive process.
L. acidophilus strain is the most important for digestive health by colonizing on the walls of the small intestine.  It supports good digestion of dairy and the absorption of nutrients.
L. fermentum – This Lactobacillus strain aids and neutralizes byproducts of the digestion process and promotes a healthy level of gut bacteria.
L. rhamosus- Known as a popular travel probiotic to help prevent occasional diarrhea while traveling.
There are a growing number of probiotic supplements offered to the public leaving consumers wondering how to choose the right formula?  When evaluating probiotics follow the basic criteria for choosing the best brand that will work for you.  Check the label for specific probiotic strains Saccharomyces, Boulardii 20 billion CFU.  Some formulas contain a combination of L. Acidophilus, B.Lactis at 2.5 billion CFUs.
Check the product, packaging and delivering system.  Some probiotics survive best in refrigeration keep the product fresh and cultures live.  Review the expiration date to ensure product stability and the money back guarantee on the package.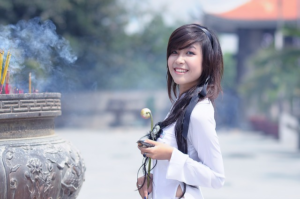 Best Probiotic Formulas & Resources
You are not alone in your body.  In the humble human gut, there are hundreds of trillions of bacteria living in the digestive tract.  Keeping the intestines balanced by eating a proper diet including fresh organic fruits, vegetables, fermented foods and pure water can help maintain good digestion.  When shopping for probiotic formulas consider the top bands for best results.
MegaFlora Probiotics – Supports intestinal health, bowel regulatory, and improved immunity, CFU count of 20 billion life-enhancing bacteria naturally found in the digestive tract. MegaFlora is generally filtered from food growth media to remove allergens.  Restores the natural gut balance of probiotics.
Custom Probiotic 11- Used for antibiotic recovery.  Antibiotics wreak havoc on your microbiome by disseminating both good and bad bacteria.  Great treatment for an infection, however, without the good bacteria will result in a weakened immune system.  Side effects can cause stomach upset, diarrhea and vomiting and even suspect to a different infection.
Certain probiotic strains can help improve gut bacteria establish while taking antibiotics by taking probiotics before during and after antibiotic treatment to get your microbiome back on track.  Talk to you physician for more details.
Renew Life Flora  Ultimate Care 30 Billion- is not specifically formulated for the immune system it does contain all the requisites for immune boosting strains and additional four Lactobacillus and two Bifidobacterium.  CFU count of 30 billion is a great choice for everyday use.
For more information on losing weight visit Weight Loss Diet Plans a website dedicated to fitness, weight loss, and diets.  Sign up for a free gift of Garcinia weight loss supplement while supplies last.
Join us on Facebook at the How to lose belly fat group.  Leave me a comment and share this post with friends.
Cheers!
Patricia Lynn
Images Courtesy of AdinaVoicu , BodymyBody, Cuncun at Pixbay.com