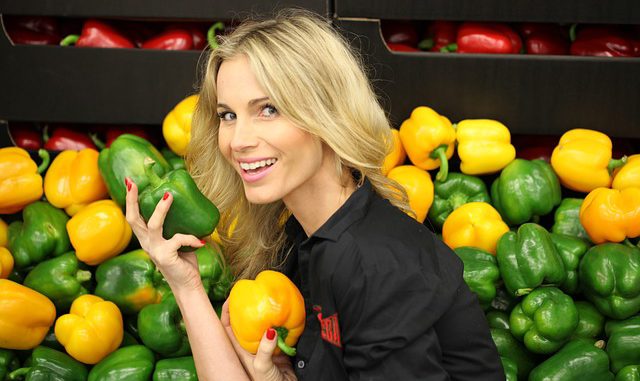 Shed Unwanted Pounds Fast
Weight loss can be achieved simply by reducing calories and increasing activity levels.  Sounds simple however some individuals do not know where to begin or what diet plan is best for them.  The key to losing weight may be as simple as tweaking your diet and fitness plan.  Understanding how the metabolism works and ways you can improve your ability to burn off more unwanted fat.  According to the US.National Library of  Medicine the term metabolism refers to the bodies natural process is the conversion of food into fuel the body uses for energy.
According to NIH, the National Heart, Lung and Blood Institute issued a systematic evidence review managing overweight or obese adults compiled in 2013 resulting in lifestyle change showed benefits for obese or overweight individuals. (1)
This Weight Loss Quick Start guide is a good place to start for anyone who wants to lose unwanted fat while improving their health.  Successful weight loss depends on your ability to become aware of eating behaviors and ways you can change them.  Obesity and overweight adults and children have reached a worldwide epidemic resulting in chronic health complications stroke and heart disease.
Consulting With Your Doctor
It is always important to have a complete physical exam before starting any diet or fitness routine to rule out physical complications.  Ask your doctor what diet would be best for your specific needs and what fitness programs can you participate in.  Most diets available on the market can be modified to fit particular dietary needs including adding or substituting certain food groups.
According to the National Health, Examination study predicts if current trends continue within 15 years 80% of adults in the United States will be over obese or overweight.
A good physical exam can help determine if you are suffering from conditions such as cardiovascular disease, diabetes, hypertension, hormone imbalance, obesity, gallbladder disease, sleep apnea, other breathing complications or cancer.
Obesity is reaching epidemic proportions worldwide among children and adults as on in 6 individuals around the globe are considered overweight.  Obese people have a 50-100 percent increased risk of dying due to excess weight.  These statistics are alarming and should be taken seriously.  Developing a clear weight loss treatment plan with your medical doctor will ensure best results overall.
Finding a Diet Plan
If you look on the internet there are literally hundreds of diet plans available for those who want to lose weight, taking back control of their health.  Losing just 10 percent of body weight or even losing 5 percent of body weight can greatly reduce your chance of health complications.  Fortunately, diets too low in calories 400 to 800 consumed calories per day are considered dangerous by nor proving the body with enough nutrients to sustain energy levels.
Soaring health care cost is associated with obesity with an increasing prevalence in weight gain shown to be responsible for spending 40 billion dollars in medical expenses in 2006. (1.)
Finding a better balance in diet will help you lose weight while not depriving your self of the foods you love the most.
Weight Watchers Diet
Weight Watchers Diet plan offers users delicious recipes you and your family can enjoy for years to come.  Find Weight Watchers online or at a location near you for a consultation.  Time to move beyond the scale with Weight Watchers Plan triple play offer free to join, one-month membership free, one free cookbook.  Hurry offer ends soon.  Find great low-calorie recipes on Pinterest where you can collect and share delicious recipes all for free.  The focusses on your whole self with an affordable diet plan that is easy to follow instructions.
Mediterranean Diet
The Mediterranean diet emphasizes on consuming plant-based foods including organic vegetables, fruits, legumes, nuts and whole grains.  Replacing butter with healthy fats, olive oil, and canola oil will improve cardiovascular health overall.  Using spices and herbs for seasoning add amazing flavor to any dish without adding too much salt or extra calories.  Limiting red meat consumption to a few times per month while consuming protein from other sources, fish, nuts, seeds, chicken, turkey.
Burn The Fat 7 Day Transformation
Burn The Fat Diet and Fitness Plan Give just 7 days to rev up your metabolism and burn off more unwanted fat even in your worst areas.  Transform your body losing one pound at a time.  The best part is losing weight safely and naturally without supplements, powders or medications.  Discover how dieting and nutritional value of this product can transform your body using the best strategies available to anyone who wants to lose unwanted fat using diet and fitness strategies.
Burn the fat guide can be used by anybody particularly interested in establishing weight loss goals.  Burn the fat book includes a quick start guide including reference material proving lists of foods to avoid and lists of foods to consume for losing extra pounds. The weight loss process is well explained in the book through diet and exercise to maximize the results you want.
Counting Calories Calculator
Counting calories can be daunting to some however new tools and apps are now available to make the processs a breeze using modern technology.  Calorie calculators can be found online giving you the tools to succeed in your weight loss goals.  Burn more calories by walking once per day for 30-60 minutes or more to rev up your metabolism while increasing cardiovascular output.  Increasing the aerobic activity level will definitely help you lose weight, tone and tighten your entire body.
Fitness apps now available through google play store make tracking your diet and fitness activities a cinch.  Look for programs that fit your specific dietary and physical needs.  Weight loss app programs are often free to begin and also offer upgraded packages.
Best Calorie Counting Apps
MyFitnessPal
Lose It Calorie Counter
EasyFit
Workout at Home
Exercising at home on your own schedule can be a great solution for those who are too busy to go to the gym.  Creating space specifically for fitness activities can really help you stay on track with fitness.  Free weights are available and sold individually or sold in sets.  Using hand or ankle weights can build lean muscle mass while burning off unwanted pounds.  Yoga mats are a perfect solution for small rooms or spaces and offer a convenient comfortable place to workout or stretch.
Cardio equipment is relatively inexpensive and available online or at a local sporting goods store.  Using an elliptical machine is one of the best ways to burn calories while toning your entire body.  It is always a good idea to try equipment out at a local gym or retailer to find the best solution for your body type.  Look for options that include heart rate monitor, calories burned monitor and fitness routines.
Exercise Equipment for Home Use
Stationary bike
Elliptical machine
Treadmill
Punching bag
Yoga Matt
Weights
Bowflex Max stepper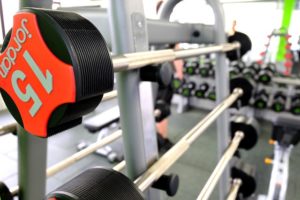 Exercise Videos On Youtube
If you have a busy schedule exercising at home may be the perfect solution.  Youtube offers free exercising videos in a wide range of activity levels including aerobics, kickboxing, Yoga for Weight Loss, Kettle ball Workout with Jillian Michales, Yoga for stretching, Power Yoga For Weight Loss. Yoga for Men, Weight training, Abdominal training and much more. Find videos that fit your specific needs and fitness level to tone, tighten your body while losing extra unwanted pounds.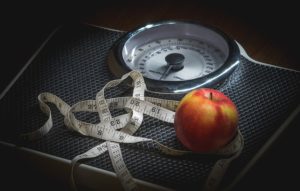 Eliminate Junk Foods
Consuming too much junk food can be devastating to your diet plan leading to weight gain and health complications.  Eliminating certain foods from the diet including processed foods, chips, cake, cookies, candy sugary drinks, too much red meat, refined carbohydrates, alcohol, and other snacks can help with weight loss.
Studies show that eating sugary and processed foods actually boost hunger craving leading to overindulgence making you more apt to crave the wrong foods.
Natural Appetite Suppressant
Many individuals consume too much food resulting in obesity due to hunger cravings.  Whether you are using supplements, juices or the newest workout program to suppress hunger there are actually natural appetite suppressants that curb your appetite without the use of medications.
Lemon juice and water not only flushes out fat but helps to curb the appetite naturally.  For full benefits drink one glass of filtered water with the juice of one lemon in the morning before consuming breakfast.  During the day you will notice fewer cravings for junk food resulting in weight loss.
If you are not a fan of lemon water try one glass of tomato juice with the juice of a freshly squeezed lemon.  Drink before breakfast or when cravings hit to reduce appetite.
Sometimes losing weight may just simple dietary changes that result in a huge impact.
Avocados are packed with heart-healthy monounsaturated fats with measurable fat content at 30 grams each. That is half of the recommended amount of fat requirements for adults.  Avocados are a great source of fiber, potassium, and folate which is good news for those who are concerned with heart disease and diabetes.  Avocados are packed with beneficial fats that actually aid in weight loss helping to control the appetite helping you feel satisfied longer.
Water helps keep the body hydrated reducing the appetite for forbidden junk foods.  Everyone should drink at least 8 twelve ounce glasses of water each day to detox and flush out unwanted fats.  According to the Institute of Medicine, men should aim for drinking 3 liters of water each day or 12 glasses of any fluid, not just water and women should drink 2 liters or eight glasses of pure water per day.  The new and revised recommendations include all liquids consumed per day not just water consumed.
Tips Natural Appetite Suppressant
Drink Plenty of filtered water 8-12 glasses
Drink lemon water to suppress appetite
Drink tomato juice with the juice of one lemon to naturally suppress appetite
Consume avocados packed with monounsaturated fats.
Snack on whole foods, nuts, seeds, fresh organic fruits, and vegetables
Exercise regularly walking once per day 30- 60 minutes to reduce cravings.
Eliminate foods that trigger cravings, sugar, sugary snacks, too much salt, processed foods, refined carbohydrates
Build Muscle for Weight Loss
Experts agree building muscle is the best method for weight loss.  Studies show that muscle weighs twice as much as fat and can burn calories 24 hours per day.  Boost your metabolism with resistance training using free weights or nautilus equipment at your local gym.  Joining a gym offers fantastic classes and use of all equipment including elliptical machines, free weights, nautilus weights, stationary bike, treadmills sometimes pools are available for aqua activities.
Look for gyms that offer free consultation recording your weight and fitness level.  Most gyms now offer 2 free training sessions on all equipment including a fitness plan for your specific needs.  Resistance and aerobic training is the best way to transform your body for weight loss.  As you progress in the fitness program workouts are totally customisable on all equipment.  Stay active for best weight loss benefits for total body transformation.
Leave me a comment.  Join us on Facebook.
Cheers!
Patricia Lynn
Related Posts
Sleep 20 Important Facts You Need To Know Know
15 Ways Sugar Detox Can Improve Your Waistline And Health
Images Courtesy of  LuckyLife11, FoodieFactor, Kilmkin, Contact 1896 at Pixbay.com